Discover more from Bottom Up by David Sacks
Playbooks for building software companies.
Over 49,000 subscribers
Why We Invested in ClickUp
Excited to lead the $35 million Series A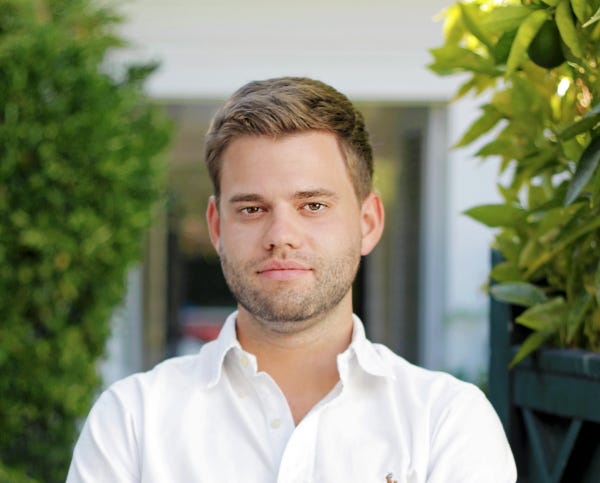 Today Craft Ventures is excited to announce that we are leading the $35 million Series A in ClickUp, and I will be joining the board. This is one of our largest Series A investments to date, which reflects our confidence in the team and product.
ClickUp is a team collaboration platform offering tools like task management, docs, wikis, chat, and integrations with dozens of popular tools. Collaboration is a crowded space, with lots of startups competing for users and mindshare, so what made ClickUp stand out? A few unique characteristics that we've never seen before in a Series A startup.
First, the company has been completely bootstrapped until now. Founder/CEO Zeb Evans maintained an independent path, resisting the urge to raise venture capital for the first two years of the company's life. Despite this (or perhaps because of it!), the company has grown like a weed on the strength of its product. In the last year, ClickUp's ARR has grown over 600%. Over 100,000 teams at companies including Google, Nike, Uber, Airbnb, Netflix and Ubisoft are already using the product. Most impressively, this is all organic growth; the company has spent no meaningful amount of money on marketing.
Any time you have bottom-up adoption like this, we take notice: it shows that users love the product and are spreading the word. As we stated with our previous bottom-up SaaS investment in SourceGraph, bottom-up adoption is a key indicator that a startup is on to something very special because end-users are literally pulling the product into their company. We also love the Freemium business model: Freemium usage enables SaaS vendors to cheaply fill their pipelines, prove value quickly, and accelerate the sales cycle. This is priceless for startups as they move upmarket because it compresses what can otherwise be an interminably long enterprise sales cycle. I've described enterprise Freemium as a "best of both worlds" sales motion because it combines enterprise budgets with an SMB-like sales cycle.
The second unique trait that made ClickUp stand out immediately is Zeb's vision. ClickUp is solving the challenges of the collaboration category comprehensively, as opposed to attacking just one niche within it. Zeb and the ClickUp team are creating one collaboration platform to rule them all. Some of the most popular apps within ClickUp are Tasks, Docs, and Goal tracking — but there are over 80 apps that can be turned on or off based on team needs. And that leads to the other compelling aspect of the vision — the highly customizable nature of the product. Zeb surprised us when he explained that most collaboration products are too opinionated. They want to dictate how people work based on how their founders think people should work, instead of letting the users decide for themselves. This is why ClickUp provides a level of flexibility not unlike a No Code tool. In fact, a community of ClickUp consultants has sprung up organically to help customers create extremely customized environments. This rare combination of ambition (comprehensiveness) and humility (customization) is what has made ClickUp the choice of teams ranging from 2 to 2,000.
The third unique trait is culture. In order to create a product that is both so robust and so flexible, ClickUp has relentlessly focused on shipping. They ship new features every week and have done so almost every week for the past 2 years. The team is infused with an energy and passion that enables them to constantly incorporate customer feedback and move quickly. It's safe to say that rapid feature development is ClickUp's superpower.
In 2019, collaboration software was already a $45 billion market globally — and that was before Covid arrived. With the advent of remote work, it's likely that collaboration will not only be the biggest SaaS category but also the most important and fundamental to the way we work. We're excited to support Zeb and the ClickUp team in their mission to transform and lead this category.
Pictured: ClickUp founder Zeb Evans.